"I was struggling trying to be a Nurse Practitioner and a Health Coach. I did ACA with Mandy and made $18k in the first 6 weeks. I left my job as an NP and by the end of the program, I made $24k being a full-time coach!
I now have clarity. I know how to enrol clients well. I know my non-negotiables for success. I see the possibilities for myself and no longer play small. I bring much more heart into my work and I know what used to keep me stuck and can watch for it now!"
Catherine Gagnon
www.yourinnergardenhealthcoach.com
"If you're another coach or wanting to be a coach… you are scared to invest and know a shift is required to reach others, I promise the best thing you can do for your clients and yourself is to invest in the high-level coaching with Mandy. We ask our clients to make big leaps for self-improvement because we know they deserve it, why not you?"
Kara Sakievich
Facebook Group

"How long are you going to struggle on your own? What will it cost you… financially, emotionally, health, energetically, in your relationships? The stress and struggle you are experiencing cannot be separated from how you are in life with your family and loved ones. I have been so blessed to find this program. I truly believe the Universe intervened when that video popped up a week before the group closed.. and even though it was a big stretch for me financially to invest… IT HAS BEEN WORTH EVERY PENNY!"
Irene McKenna
http://whollyhealthymom.com/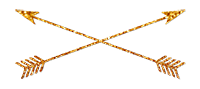 Join Us On Facebook
Come on over to get daily inspiration, questions answered and share your life with us!