THE EDGE
START. STOP. START. STOP.
Promise yourself you will do it and get excited, and then a few weeks – days pass and back to the same habits.
Go to take a step forward – but freeze with thoughts of failing, looking like an idiot – NOT REALLY KNOWING IF YOU CAN HELP ANYONE ELSE.
How do you KNOW you can do this?
How do you KNOW it's going to work?
What if you get wealthy and snotty?
What if you change?
What if people don't like the new you?
What if you have POWER and you hurt people with that power?
What if being rich, powerful and beautiful is just too much for people and you are all alone?
This is the human condition and 99% of the population will stay right there cycling through this…
never understanding WHY they can't just do what they know will bring them the life they dream of.
BUT NOT YOU.


You are here and this is what THE EDGE is about.
Why do some people break through all of this?
What is the secret to discipline that feels easy?
After 30 years of struggling, crying myself to sleep in desperation to change myself and help the people I love –
I finally started to see what causes this cycle, and how to get the discipline and wisdom on how to create real lasting change – and everything changed:
Got married AFTER 10 YEARS of being afraid to commit (lol)
Lost 30 lbs
Got off of antidepressant & anti-anxiety med
Went from making $400 a week to half million in 2.5 years
Run retreats all over the world with amazingggggg women
Coach thousands of clients
Have a team of people in Mandy Perry Inc.
THAT IS THE EDGE – That is epic results.
Not only am I going to teach you how to BREAK THROUGH ANY PATTERN –
I'm going to break it down and teach you how to do it for your clients – NLP style.
Finally be in control of YOU
Feel confident that you have the power to effect true change for your clients.
ACHIEVE more than anyone around you ever expected you to be able to (IT FEELS DAMN GOOD <3)
Experience a sense of true fulfillment – leaving a legacy and leaving a mark on this world – KNOWING what you do matters.
FINALLY SEE WHAT YOU'RE MADE OF!


Shift the obstacles that have been in your way with EASE
This is the ultimate journey – this is what makes life meaningful.

Only 1 out of a million is born a genius – the rest of us just learn from others who have figured it out.
It's not true that anyone else has anything more special than you.
I am not smarter – better- or different.
I didn't have too much trauma or not enough to make me this way.
I just refused to fkg quit until someone taught me what I am now going to teach you.
6 DAYS
DAY 1 – Why your brain is holding you back and keeping you stuck and how to break through this.  Align your inner drive with the results you TRULY long for.
DAY 2 – Finally see behind the curtain with what your brain is connecting to your growth or upleveling that is holding you back. Specifically tailored for YOU. (Weight, $, Love, Spirituality, Success, Business & Fame etc.)
DAY 3 – Change your life – SO EASY!!! You'll be shocked at how easy this is and wonder why no one else has figured this out around you <3
DAY 4 – Understand how childhood events set you on this path – and rewire them for good. (Associations)
DAY 5 – Actually do this and watch it work. We will actually show up and get it done together!!!
DAY 6 – Breakdown of how to do this with your clients in person or in group
WHAT MEMBERS OF THE EDGE ARE SAYING…
"This program has given me more clarity than everything I've done for the YEAR AND A HALF of serious, gut-wrenching soul searching!

This value is totally priceless! I came face-to-face with stuff that has kept me stuck and small for years. I knew what they were before, but I didn't quite know exactly how to make the shift to break the ties until now.
I am so grateful! I'm finally cutting through the all the BS, turning on my shine and power full blast again.
Thank you, thank you, thank you, Mandy!! There are not enough words to describe how appreciative I am for you showing up for us and bringing this content forward."
– Mandy Valpey  |  Goddess Guide Feminine Intuition Expert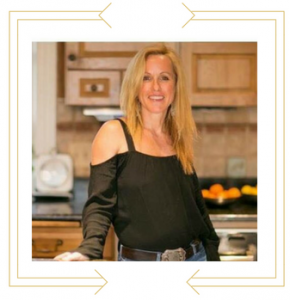 "This program was not only an incredible value financially, but it was so powerful to see my own SHIT that has kept me stuck!
I will continue to invest in these groups, as well as the higher investments with Mandy. Thank you so much!! This is amazing work!!"
– Sarah van der Steur  |  Holistic Health Coach
"I just wanted to say Thank You! The Edge was EXACTLY what I needed to get myself going and give me the kick in the butt I needed!
After years of following other coaches, I have never truly felt as capable as I do now after The Edge! It was so good. So thank you for this program and also for making it so accessible for so  many people!!"
– Brittany Derho  |  Heart of Fashion
FAQ:
1)  Where are the trainings for this event held?
All trainings will be LIVE and held in the private Facebook group created for this event
2)  What if I can't make it to a live training?
All trainings will be recorded and made available to you!