Be yourself, Live true freedom, Heal the world, and Unleash your destiny.
What we do together: remove limiting mindsets and blocks – and finally see what you're really made of!
Mandy & Craig have worked with thousands of coaches and heart-centered entrepreneurs to help them Accelerate their results and enjoy the process.
They have created the Wealthy Coach Masterclass – a step-by-step system to help you Get Excited Again, Be Seen, Heal the World and Make Money.
Join the Wealthy Coach Masterclass
Step by step business building made easy – while busting through all the blocks that hold you back.
Learn the ropes of women putting BOTH FEET IN
Join female entrepreneurs in the top 10% of their industry
Experience TRUE FREEDOM
Why spend years and tens of thousands of dollars trying to figure out what we have already accomplished when we can just show you how?
"I hadn't even had one client yet when I first started with Mandy. I was scared of coaching because I didn't feel good enough, that I had enough experience or knowledge (even after my multiple certifications in coaching). Working with her I went from charging $297, and feeling like that was too much, to launching my first group program and earning $15k."
Dayan Campbell
I'm celebrating my first $20k month!
"Before I started working with Mandy, my biggest fear was that I wasn't going to be able to make my business work, that I wasn't good enough to actually create what I wanted. And now my business and life literally have done a 180. I am more in alignment with my mission and impact that I desire to have on the world."
Erin Fritts
"I was struggling, trying to be a Nurse Practitioner and a Health Coach. I did ACA with Mandy and made $18k in the first 6 weeks. I left my job as an NP and by the end of the program, I made $24k being a full-time coach!"
Catherine Gagnon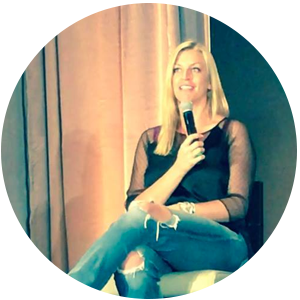 Self Made Global Entrepreneur
Mandy built her business from ZERO to a half-million in less than 2 years, with no networks, no emails lists, no advertising. Just the techniques and shifts she shows you now. She holds nothing back – you get full, behind-the-curtain access.
Powerful International Retreats
Mandy runs immersion events in exotic locations for her tribe.
"I know I will be doing business with my clients soon enough.. they are amazing women and I am blessed to be a small part of their journey." – Mandy
Soul-Liberator
Mandy's mission is to leave women better off than they were when she showed up on this planet.
"Be YOU. All you, all friggin' day, every day. This is what the world needs."